What's New? November 2014
SPECIAL ANNIVERSARY ISSUE
To mark the one-year anniversary of the first group of Tibetans to arrive in Ottawa, we bring you an enlarged edition, but a report on our upcoming anniversary celebrations will have to await the next edition.
In this issue:     *The Challenge of 2015  *Jobs Update  *Arrivals Update  *New Mentor – Nicole Schaffer  *In-Kind donations – Mission Accomplished!  *Partnership with Ottawa Friends of Tibet  *Filmmaker Nick Gray attends Tibetan Potluck Dinner  *Ottawa Friends of Tibet Fundraising Dinner  *Why Tibet? – novelist Eliot Pattison
The Challenge of 2015
Cornelius von Baeyer, Chair of TRPO Board

We have passed the one-year mark with two more to go to complete TRPO's work. Ottawa is now home to close to 30 Tibetans who are settling in with remarkable success. On the program side, the newcomers have jobs and housing and winter coats. On the human side, the mentors are providing help, the newcomers are supporting each other, and all are participating in a variety of social events.
Even with such a good start, we face a challenge in 2015. Some 50 persons are expected to arrive in the next year. A pattern is developing that will bring between five and ten Tibetans to Ottawa every few months, alternating between dependents of those already in Ottawa and individuals without dependents.
Clearly, we will need all hands on deck in 2015. The newcomers who have already arrived are providing invaluable support to later arrivals and will continue to do as much as they possibly can. However, we cannot be successful without the help of all of you – old friends and new volunteers. Jobs and housing are critical needs. We also count on your support during our clothing and furniture drives and at our fundraising events.
An urgent need has emerged in recent months -- we are desperately looking for free housing for the newcomers' first three months in Ottawa, while they are out looking for work. This might be a room with kitchen privileges for one or two of our newcomers, or an apartment in a home. If you can offer free housing, or know of anyone who might be able to do so, please let us know. Note that TRPO has budgeted to cover food costs for this period and previous newcomers are providing help for the first month, so hosts are not being asked to feed their temporary guests.
Jobs Update
The six Tibetans who arrived in mid-September have already found jobs and moved into their own apartment. Through networking, referrals and support from the TRPO community, newcomers delivered their first résumés for jobs in the Salvation Army and senior homes, hotels, restaurants and service companies. Ottawa employers have been impressed with the Tibetans' ability to adapt quickly to the Canadian workplace.
Mr. Nitesh of Premier Dry Cleaners-Ottawa hired a second Tibetan this Fall as counter receptionist. He invests in employee training, and says he is impressed with Tibetans' "willingness to do and learn." Joe Thottungal, chef-owner at Coconut Lagoon, hires many immigrants. Reflecting on his Tibetan employees, he said: "I'm very happy". He finds they are honest, punctual and reliable employees.
We welcome introductions to employers who might be interested in providing entry-level positions to Tibetans. The interpersonal qualities, work ethic and reliability of our newcomers have been acknowledged by their current Ottawa employers.
Arrivals Update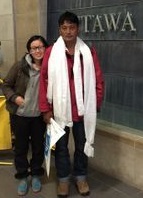 On the chilly night of November 19th, as a weary Chhimey Dorjee stepped off the Ottawa International Airport escalator after a journey of more than 30 hours, he was warmly embraced by members of TRPO and the Tibetan community, including his cousin Tsechu Dolma, who arrived almost a year ago. After being outfitted with winter boots and coat, he was shepherded to Reception House for a good night's rest.
Our next arrivals will be in January when nine newcomers are expected. In March, six dependents of earlier arrivals are to land, followed by eight more newcomers in April, with another group of five dependents in June – a total of 28 just in the next seven months. Some children are included in these groups and will need special support with respect to getting into schools, clothing, school supplies and other age-specific items to ease their transition.
 New Mentor – Nicole Schaffer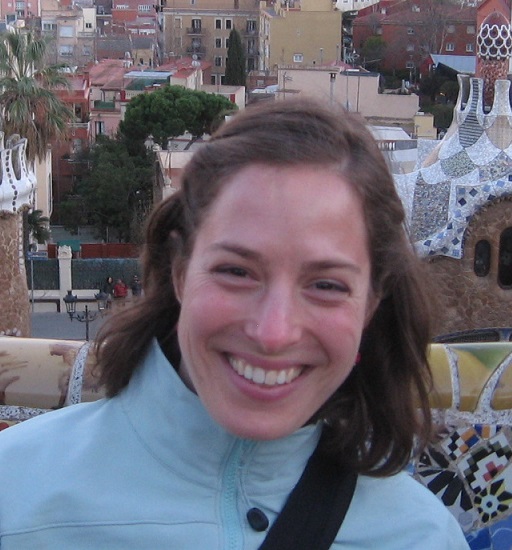 "I'm so lucky to have stable citizenship," says Nicole Schaffer, describing lives in India of the two young women she is mentoring. "They were living as stateless refugees without a home country." Getting to know them has given Nicole not only a strong appreciation of her citizenship, but also of their courage in being uprooted from their families to begin a new life in a new country and a new culture.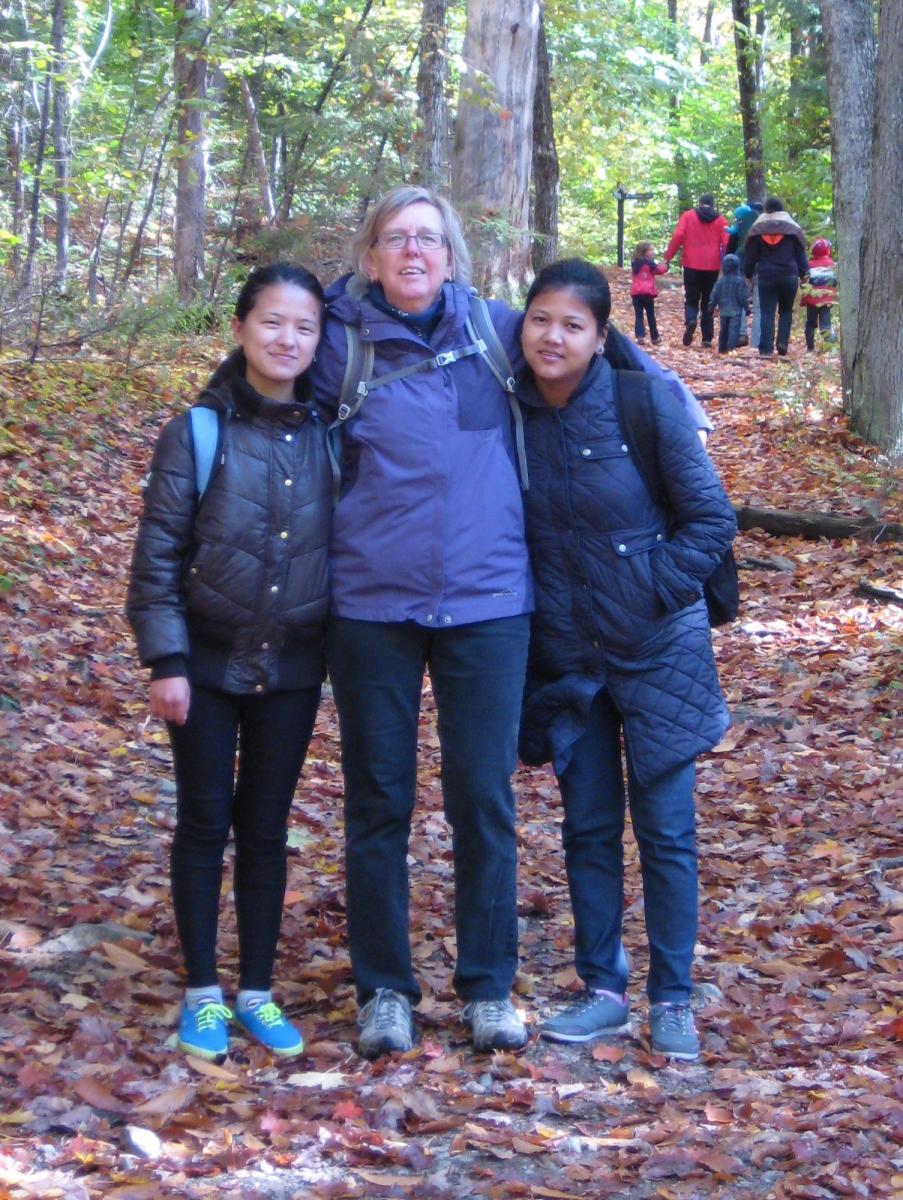 Nicole, a PhD student at the University of Ottawa, developed a connection with Tibetans while hiking in Nepal a year ago. When she learned about the resettlement project, she was eager to help. Her two charges are Tsering Dolma, 21 years old and Sonam Sangmo, 20. Because TRPO helped with the paperwork and other required processing, she found being a mentor a much easier undertaking than she had thought it would be. "I help with resumes, getting to know them, showing them the city, and being their friend, she said. So far Nicole, Ann and Warren Waters (also TRPO mentors) have explored Ottawa, its history and sights with Sonam and Tsering, visited Manotick and the Gatineau, and enjoyed lunch at Nicole's house and dinner with the Waters. The next outing on their itinerary is to the village of Wakefield. (Photo of Ann and mentees in Gatineau Park.)
Both of her mentees are doing well. Having arrived in mid-September, Tsering already has a job in a dry cleaning company close to home and Sonam is working part-time at a thrift store and taking lessons to improve her English so she can find a job related to her beauty school training.
"Being a mentor has taught me about another culture and given me two new friends. I have found it to be an enjoyable and beautiful experience."
"It is very nice to have you all. You and Ann took us to visit new places and we got to know lots of new things wherever you took us. You and Ann are always ready to help us. Lastly we feel happy when we hang around with you." (Tsering Dolma)
In-Kind Donations – Mission accomplished!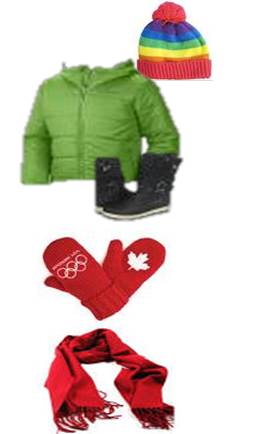 The In-Kind Donations Committee (Lynne Hoover, Gisèle Morin-Labatut and Edwinna von Baeyer) want to thank all the kind people who responded to the call for winter outerwear for the 16 newcomers who arrived in April and September. Thanks to the message sent out on the TRPO mailing list by Volunteer Coordinator Josée Filion, we were able to outfit everyone from top to toe!
When we didn't have the right size for someone, we used the money donated specifically for winterwear to buy a pair of boots or a coat for that person. We all became well acquainted with various thrift stores around town.
The response was so great, we now have 34 adult jackets and coats, 12 pairs of boots and two large bags of hats, scarves and gloves in our inventory, ready to offer next year's newcomers.
Partnership with Ottawa Friends of Tibet
TRPO and Ottawa Friends of Tibet have just concluded a partnership arrangement. This partnership recognizes the complementary nature of our two organizations. The main mission of OFT is to send help from Ottawa to Tibetans in India and Nepal. The Tibetan Resettlement Project Ottawa helps to bring stateless Tibetans from India to Ottawa. 
More specifically, OFT and its members are in a position to help TRPO with such things as helping to find free housing for Tibetans' first three months in Ottawa, mentoring them, donating clothing, household items, and furniture, and helping to organize events. In return, TRPO and the Tibetan newcomers can help OFT with its outreach in Ottawa and the annual benefit dinner.
Filmmaker Nick Gray attends Tibetan Potluck Dinner
Shannon Lough, Val Swinton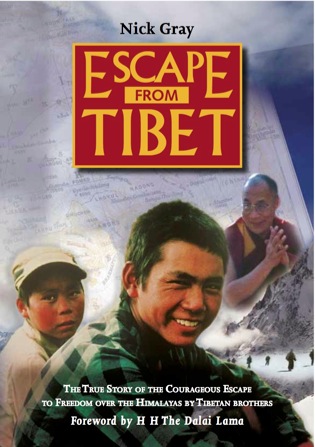 In town on a book tour to promote his book Escape from Tibet, UK filmmaker and author Nick Gray took time to show the film and share a potluck supper on September 25th with members of the TRPO community. His film tells the story of the flight across the Himalyas by a small group of Tibetans in the mid-1990s. To make the film, he travelled to the Tibet-Nepal border with his crew to follow some of those who each year brave a 19,000 foot Himalayan pass to attain freedom – and a longed-for meeting with their spiritual leader, the Dalai Lama.
The book, which expands on the lives of two brothers in the group of refugees featured in his film, 19-year-old Pasang, a novice monk, and Tenzin, who is only 11, led to an invitation from the Ottawa International Writers Festival and the fulfillment of Gray and Tenzin's wish meet with Ottawa's budding Tibetan community before continuing their tour.
Both the film and book follow Tenzin and his brother to Dharamsala where, in desperation, they ask the Dalai Lama for assistance. Lacking the proper documents, little Tenzin was about to be sent back to Tibet. With the Dalai Lama's intervention, Tenzin was able to stay in India, and both brothers eventually made their homes in the UK.
Tenzin, whose name has been changed to protect his identity, says that after escaping Tibet, he now savours the freedom to discuss sensitive issues surrounding the Tibetan situation. "A unique gateway has opened in my life for free association and it is very significant to me," Tenzin said about why he wanted to meet with Ottawa's Tibetans. Tenzin has been able to return to Tibet to visit his mother and to do charitable work for the people, which he says "does much more than fighting the soldiers at the border."
About 25 people came to meet Tenzin and Gray and ask questions about Tibet and the immigration process. Most of the Ottawa Tibetans have been here less than a year and were curious about the process of integrating into a Western culture. Many of them were born in India and have never been to Tibet because it was their parents or grandparents who escaped to India. Tenzin and Gray offered them a fresh perspective on conditions in Tibet and a real-life story of the typical hardships faced by those escape from Tibet.
The book is available from Amazon or directly from the author.  The film is available on YouTube.
18th Annual Ottawa Friends of Tibet Fundraising Dinner
Leslie Baird
On Friday, November 14th, Ottawa Friends of Tibet (OFT) had much to celebrate: the completion of the Tara Mandala Seniors home in Kalimpong India, a new partnership with the Tibetan Resettlement Project Ottawa (TRPO), and the first anniversary of the arrival of the first group of Tibetans in Ottawa.
A record crowd attended the event which was expertly emceed by long-time supporter, Scott Hannant. Guests enjoyed the Tibetan atmosphere created by a lively market, a huge Potala Palace painting, Tibetan flags and prayer flags, and posters bearing the smiling face of His Holiness the Dalai Lama. The silent auction of treasured Tibetan and other objects added to the evening's enjoyment and fundraising potential.
The newly resettled Tibetans made 1,000 momos (Tibetan dumplings) to add to the Indian buffet. OFT was thrilled to serve Tibetan food at an event, for the first time. What a gift from the newcomers! 
Another first provided by Ottawa's newcomers was entertainment. Tibetan dances were performed by Ottawa's own Tibetan dance troupe, auspiciously named "GYAL-SAI METOK" which in English means "Flowers of the Capital City."

The proceeds from the fundraiser will support four OFT projects. Two of them are in partnership with Child Haven International:
Scholarships for poverty-stricken students in Tibet to enable them to attend high school and college.
Support to the Maitreya Home in New Delhi and their 24 orphaned or destitute Tibetan refugee children. Many of the children are now high school and college students, so scholarships are needed for tuition fees and books.
The other two projects are independent OFT projects:
The Nhenang Pawo Monastery in the Kathmandu Valley of Nepal, where 24 monks aged 8 to 20 live and study. $6,000 is desperately needed to repair the foundation of the monestary damaged by the monsoon rain.
A long-term project of creating a Tibetan Cultural Centre in Ottawa. OFT specializes in big dreams and making them come true!
Why Tibet? – novelist Eliot Pattison
Our final word goes to novelist Eliot Pattison, who is deeply committed to Tibet. When asked why he chooses to set his books in Tibet, these are some of his answers:
"I write about Tibet not because I am a Buddhist but because I am not a Buddhist, because the ultimate treasures of Tibet are ones that transcend religion or philosophy, lessons that the rest of the world needs desperately to learn. I write about Tibet because the world below is starved for heroes and saints and there are so many unsung ones living on the roof of the world. I write about Tibet because I can hear more in one hour beside a silent monk than in a hundred hours listening to Western media. I write about Tibet because in it lies the seeds of the antidote for the troubled world we have created.
We invite you to attend our events!  Look on this website for information on how to donate items or housing or money.  Consider joining our team of volunteers.  And many, many thanks to you all!
If you can contribute to our work in any way, we urge you to call or write.
Phone: (613) 730-6442
E-mail: ottawatibet@gmail.com
Previous Newsletters